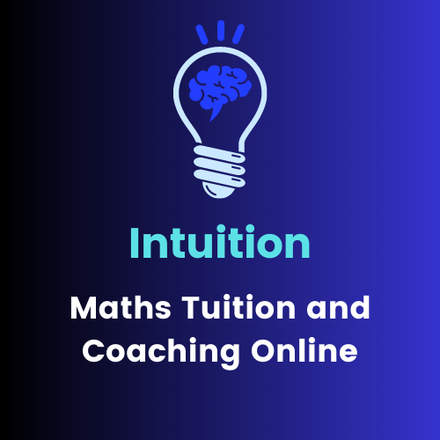 Is tuition just for kids who are having problems?
No! Of course, we do help pupils who have some catching up to do, but most of our students are keen to maintain their high standards. Some students are real 'high flyers' in their other subjects and want to make sure that they reach the same level in maths and English. Perhaps the common theme that runs through most of our students is that they want to build their self-confidence.
How much does your tuition cost?
The standard cost is £32 for each hourly session and £45 per week for the 5 Step National 5 Maths Coaching System.
Is it one to one tuition?
For our 5 Step National 5 Maths Coaching System, yes. This is an intense course, which is very much based on the individuals requirements.
For our regular tuition, no, we have a ratio of one tutor to two students and we find it brings many benefits including the following:
It gives the student time and space to practise their skills independently knowing  the tutor is there for support without feeling intimidated or under pressure.
It creates a more social environment for both students.
It enables us to employ the very best tutors.
Frequently the other student on the session will raise a topic of study to discuss that is relevant to both students.
Are your tutors qualified, experienced teachers?
Yes they are. We have primary and secondary teachers who specialise in maths and/or English at the level required for the students they tutor.
How does online tuition work?
The short answer is, take a look at the video below.  This shows Richard, our lead tutor, demonstrating how we work with our students. Our daughter is in the hot seat enjoying some maths. She works with one of our tutors too.
In maths, the student and tutor each have a copy of the same text book (usually TeeJay Maths, which is commonly used with the Scottish curriculum) so that they can work through the same questions together. If there is a problem with the question, the tutor may ask the student how they reached their answer while the tutor notes their workings on the shared screen.  This enables the tutor to immediately spot where the problem may lie and deal with it straight away.
It's surprising though how frequently the student spots the error themselves while they are describing their work to their tutor and this is ideal, of course, because it enforces their understanding of the topic.
In English tuition, the tutor and student both have a shared document open together, which allows the tutor to check the student's work and make suggestions as the student is writing.  This ensures that no time is wasted and the tutor can very effectively guide the student towards a highly focussed improvement.
Do you follow the Scottish education system?
Yes, all of our tutors are fully qualified teachers who are registered with the GTCS. We all have many years of teaching experience in Scotland and are approved by Disclosure Scotland. Our secondary teachers have a very successful track record in preparing students for their National 5 and Higher exams.
How long will my child need tuition for?
It depends really. Some students are just with us for a few weeks while they are preparing for an exam or are overcoming a short-term, specific issue, however, most stay with us for many months or even years. Often they like to see us as a 'safety net', so that if there is something that they don't quite understand in school, they can be relaxed about it because they know that they will be able to work on it with their tutor.
What happens during the school holiday?
We follow the North Ayrshire term dates meaning that there is no tuition (or payments!) during these holidays. Sometimes our students will request some extra tuition during the holidays, perhaps if there are exams coming up; we are happy to arrange these sessions at important times when needed.
Do you help younger children or do you just support older students who are preparing for exams?
Yes, we work with a wide range of pupil whose ages range from P5 up to S6.  As well as seeking help for exam preparation, we find that many parents are keen to make sure that their primary aged children have really solid foundation skills before they take on the challenge of high school.
What makes a great tutor?
Many people think that a good teacher must automatically be a great tutor. We don't think that this is necessarily true. We believe that a teacher is good at communicating certain information to a large group of people, usually by speaking to them.  On the other hand, the most important skill for a tutor is the ability to ask the right questions, listen very carefully to the answers and thus identify any 'sticking points' in their student's learning.  The tutor will then find the most effective ways to overcome the particular barriers to learning and help the student to gain confidence and move on.
What makes Intuition different?
There are a wide variety of tutors out there who claim to be able to help your child. We find that these generally fall into one of three groups:
Highly qualified students; It is quite often the case that higher degrees and awards from prestigious universities are impressive, but don't always guarantee that these ones have the inter-personal skills that are needed to effectively help youngsters who may find the basics of their subject hard to understand.  It can be difficult for this kind of tutor to relate to a student who is struggling with a subject that they themselves have learnt with ease.

Retired Teachers; These tutors often have many years of teaching experience along with in-depth subject knowledge, but may find it a bit difficult to keep up-to-date with the current methods of teaching their subject.

The big tuition franchises; Kumon and Kip McGrath for example tutor students using their own organisation's curriculum.  Unfortunately, most have a 'one size fits all' method to their tuition, which means trying to fit all of their students into their system, rather than using the  of approach of building tuition around the individual needs of the student.
Here at Intuition, we do things differently.  All our tutors are qualified and  experienced teachers who are currently teaching using the Scottish curriculum.
Our priorities are:
Empathy and understanding: We believe that only by getting to know our learners (and their parents) and their concerns can we really effectively give our students the help that they are looking for. We then build their tuition around this knowledge by understanding their needs.
Reliability: Unlike some tutors out there, we will be there, every week without fail.  If there should be an emergency, which means the session time needs to be changed, this will be done promptly to fit in with the needs of the student.
Confidence building: Perhaps the most important element of our service. As in all aspects of our lives, we thrive when we feel good and confident about what we are doing. Our tutors are very conscious of this and we all make sure that we use our skills and expertise to make sure that the growing confidence that our students feel in their subject translates to greater success and happiness in school.